About Our San Leandro Landscapers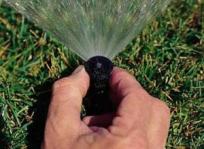 We are a full-service landscape design and sprinkler repair company in San Leandro, CA. We have been providing irrigation and sprinkler repair services to residential and commercial customers for decades, and we hope to keep providing our solutions for many more years to come. Our decades of experience have brought us into contact with some of the biggest, smallest, and most problematic sprinkler systems in San Leandro, and now we're ready to bring that experience right to your door. When you choose us for sprinkler repairs in San Leandro, you can expect nothing short of complete satisfaction.

We offer all types of irrigation repair services. These include full sprinkler system adjustments and checks, valve repairs, all types of leak repairs, zone additions, water usage tests, and so much more. We service every brand of sprinkler equipment, including Rainbird, Toro, Hunter and Weathermatic, and many older brands no longer on the market. We adjust and repair all types of irrigation controllers and heads including pop up sprinkler and rotary sprinkler heads. Trust us for all your sprinkler repairs in San Leandro California.

---
Licensed & Insured Sprinkler Repair Technicians

Our service trucks are filled full of every type of equipment and parts for every job one can imagine. Having the right parts makes our life and yours much easier. We can work on any type of sprinkler system. We even have parts for irrigation systems that were installed before 1970. So if your system is out of date don't worry, we can still fix it. That's one reason why you can depend on our San Leandro sprinkler repair technicians to maintain your sprinkler system, no matter how long you've owned it.
We offer landscaping and sprinkler repair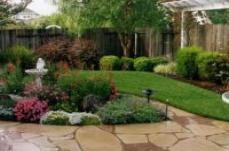 services in San Leandro, Castro Valley, Almeda, Union City and more, although we are willing to travel if you live outside of the area and one of our experts are available. So if you're in need of assistance, give us a call.